To me, the month of November parks a very welcome season of gratitude somewhere between the ritualized gluttony of Halloween and the unbridled avarice of Christmas. (Not that I'm advocating for either of those things, but let's face it: the cultural current pulls strongly in their favor.)
A couple of years ago, I started charting our respite of gratitude with these little cards.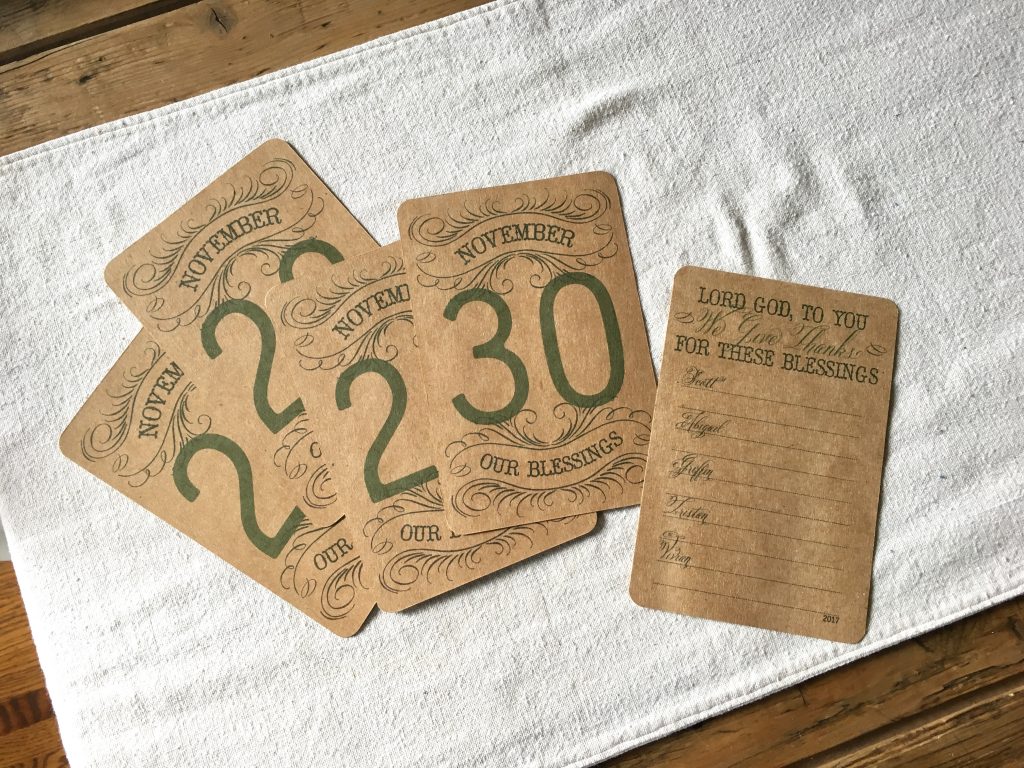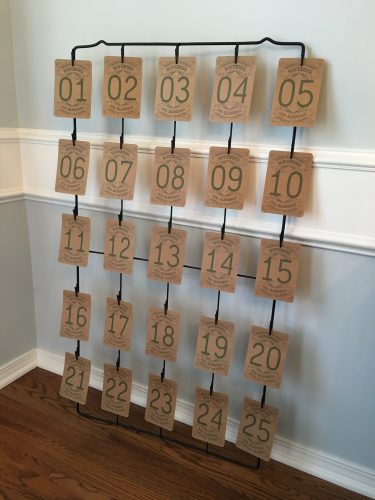 They require nothing terribly difficult or special: just a little printing and bit more cutting. Each day, we discuss as a family what we're grateful for, and then write down those blessings for the sake of posterity and further reflection. When the month is over, I hole-punch each card and store them on a book ring with our other holiday mementos.
It's not hard. But in my little kingdom — currently neck-deep in toy catalog ogling, and the endless making of present lists — taking a few minutes each day, as a family, to reflect on how blessed we ALREADY ARE is not a wasted effort.
And since I've found it so helpful at Chez Prescott, I thought it was time to share it with you. Because I'm thankful for my blog and my readers — both of you!
Use the buttons below to download your own Thanksgiving Countdown printable, in either a letter-sized format, or — if your printer takes 4×6 size — a 4×6 index card option. (I printed mine in the 4×6 size on kraft cardstock, cut down from 12×12 sheets that I found here, but you can use whatever paperstock you prefer.)
I hope your family finds counting their blessings to be a rich and sanctifying experience. Have a blessed and grateful November!
Save
Save
Save
Save
Save
Save
Save
Save
Save
Save
Save
Save
Save
Save
Save
Save
Save
Save
Save
Save
Save
Save
Save
Save
Save
Save
Save