I'm sitting down to write this with tears still fresh in my eyes. But, as usual, tears are best answered by The Word, full and fresh upon my heart.
Homeschooling is a calling. And like other callings, not everyone has received the call — and still fewer answer it. If you, too, are one of The Few, The Proud, The Homeschooling…

[Fist Bump.]
I happen to have one of those children whose demeanor is the very bellwether of our homeschooling day. If he is bright and sunny, ready to tackle our assignment list with enthusiasm and optimism, it's gonna be a good day, Tater.
If he is not, well…
God help me.
Today was one of those days.
The very line of him, seated in his chair at the table, oozed boredom, rebellion, disrespect. (At least, so it seemed.) Narrowed eyes, slack face, fidgety hands, glazed expression. I pray the day will come when this child begins to see me as his partner and not his adversary. But we are by no means there.
So I won't give you the play-by-play. The denouement reads: So she gave up, dismissed school and retreated to her desk to cry her eyes out.
True story.
A wasted morning, an equally fruitless afternoon, and a good hard cry. Such a crisis of inadequacy and overwhelm can only be answered by a few minutes of aimless wandering on Facebook, right?
Alas…
Message received, Lord. P.S. Will I ever learn?
And then I opened my Bible — okay, it was a Bible app — to Psalm 69, where we find:
A Cry of Distress and Imprecation on Adversaries.
Good title.
Crying? You bet.
Distressed? Um, yeah. Check.
Adversary? In a manner of speaking.
Save me, O God,
For the waters have threatened my life.
I have sunk in deep mire, and there is no foothold;
I have come into deep waters, and a flood overflows me.
I am weary with my crying; my throat is parched;
My eyes fail while I wait for my God.
Those who hate me without a cause are more than the hairs of my head;
Those who would destroy me are powerful, being wrongfully my enemies;
What I did not steal, I then have to restore.
Pretty much my day in a nutshell.
I'm not doing this for me, after all. I've already gotten my education. Yet my child "hates me without cause." He is "wrongfully my enemy."
Struggling to keep my head above water, squelching my feet into the mud, straining for a toehold on something solid. And there's just… nothing.
O God, it is You who knows my folly,
And my wrongs are not hidden from You.
May those who wait for You not be ashamed through me, O Lord God of hosts;
May those who seek You not be dishonored through me, O God of Israel,
Because for Your sake I have borne reproach;
Dishonor has covered my face.
I'm not a perfect parent. For starters, I stay up too late at night. I'm so busy savoring my solitude — oh-so-precious uninterrupted peace — that I often fail to go to bed at a reasonable hour.
And then I pay for it the next morning. Oh, how I pay.
How can I ever hope to teach my kids good habits, when I'm such a poor example of good habits myself?
I have become estranged from my brothers
And an alien to my mother's sons.
For zeal for Your house has consumed me,
And the reproaches of those who reproach You have fallen on me.
When I wept in my soul with fasting,
It became my reproach.
When I made sackcloth my clothing,
I became a byword to them.
Those who sit in the gate talk about me,
And I am the song of the drunkards.
What have I done? I've defied every tenet of "conventional wisdom" from the "education experts" to force my kids to eek out their scholastic achievements at home. By the time I'm done, they will be sad, awkward freaks who can recite the KJV Bible from memory but can't cope with a blind date or even an escalator.
They're all gonna laugh at you.
But the psalmist goes on. (Thankfully.)
But as for me, my prayer is to You, O Lord, at an acceptable time;
O God, in the greatness of Your lovingkindness,
Answer me with Your saving truth.
Deliver me from the mire and do not let me sink;
May I be delivered from my foes and from the deep waters.
May the flood of water not overflow me
Nor the deep swallow me up,
Nor the pit shut its mouth on me.
Instead of "At an acceptable time," the NLT says: "…hoping this time you will show me favor."
As if David is asking the Lord if now's a good time to toss out that life preserver.
As far as I know, there's never a good time to drown. But the best time for "saving truth" is always right now.
Answer me, O Lord, for Your lovingkindness is good;
According to the greatness of Your compassion, turn to me,
And do not hide Your face from Your servant,
For I am in distress; answer me quickly.
Oh draw near to my soul and redeem it;
Ransom me because of my enemies!
You know my reproach and my shame and my dishonor;
All my adversaries are before You.

Reproach has broken my heart and I am so sick.
And I looked for sympathy, but there was none,
And for comforters, but I found none.[1. Snip. Psalm 69 includes an imprecatory passage here, calling down God's wrath on David's oppressors. I don't want my kids to be my enemies in the schoolroom — or elsewhere. Neither do I want God to "blot them from the book of life." Since this post is focused on the Lord's lovingkindness and saving truth, I've left the imprecatory passage out in order to hone in on those particular attributes of our Heavenly Father.]

…
I know the Lord to be a compassionate and loving God. But do I leave room for His attributes to hold sway in our schoolroom? Or do I, as The Teacher, cling to the fiction that I have it all together and no Higher Authority need apply?
Confession: I can be impatient, demanding, harsh, frustrated, selfish and rude — all in one lesson. If I won't acknowledge that I'm sinful, vulnerable, fallible, and in need of His grace when I'm The Teacher — i.e. the primary laborer in constructing my children's characters — demonstrating humility in every other area of our lives isn't going to matter. Homeschooling is an opportunity to allow God's grace to redeem my flaws as a parent/teacher every bit as much as their flaws as children/students.
But I am afflicted and in pain;
May Your salvation, O God, set me securely on high.
I will praise the name of God with song
And magnify Him with thanksgiving.
And it will please the Lord better than an ox
Or a young bull with horns and hoofs.
The humble have seen it and are glad;
You who seek God, let your heart revive.
For the Lord hears the needy
And does not despise His who are prisoners.

Let heaven and earth praise Him,
The seas and everything that moves in them.
For God will save Zion and build the cities of Judah,
That they may dwell there and possess it.
The descendants of His servants will inherit it,
And those who love His name will dwell in it.

— Psalm 69 (NASB)
Let your hearts revive, parents. God hears you.
Soldier on. He is building His kindgom and those who labor have a piece of it.
Even better:
The descendants of His servants will inherit it,
And those who love His name will dwell in it.
Not "those who completed Saxon Math 2 in exactly 180 days."
Those who love His name.
Is there a better curriculum than that?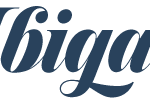 Save
Save
Save
Save