W
e interrupt this broadcast to bring you an important message.
Abigail has now joined the 21st Century.
Thank you. We now return to our regularly scheduled programming.
Thank you, Steve.
But seriously. I did get an iPhone. A new one, even.
I've had a wireless phone for ten years or so.  In all that time, I never paid for a single phone. I took my pick of whatever freebies came with an contract renewal. My last one looked about like this: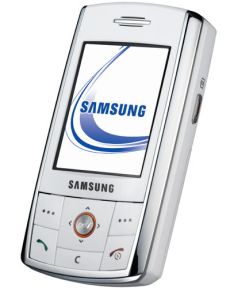 I used it for three-plus years and was content.
Then, last weekend, a series of events (to be detailed at a later date) made it urgent that I get a phone with a data plan. I just couldn't buck the trend any longer.
Hence…
I must say, not only did I manage to buy an iPhone, I somehow managed to set it up almost completely on my own without it melting down in my hand. True, the guy at the AT&T store transferred contacts from my old phone and Scott helped me a teensy bit it to hook up to our home wi-fi. But I synced the phone, added music, linked up to my email — all by my lonesome. I was pretty impressed with myself.
As a new inductee into the iPhone cult — can I call it that? — I stand as in awe of  technology as Pliny the Elder might be upon walking into the Mall of America. It's way cool. Cooler than me, without a doubt.
I've been dining on iPhone apps. At least the free ones. Other than my Arkansas Razorback Fight Song Ringtone (a must), I have yet to fork over actual money.
But I think the clock is ticking.
I've been ogling Hisptamatic, for example. But what else? What other apps are changing the lives of iPhone users near and far? Help me. I'm woefully ignorant.
What's your favorite must-have app? What must I have to live another day?
P.S.  Why won't the WordPress for iPhone app work? What's wrong with it? Why can't I log in? It's there, I can feel it, but it just won't let me in. What's wrong? Why can't I log in? Answer me!
P.P.S. Does anyone else find it strange that my buddy Steve up there is holding the elusive white iPhone 4 instead of a black one? Where is it now? Because that's the one I really wanted. Maybe they shut it up in the Disney vault after the WWDC conference was over…