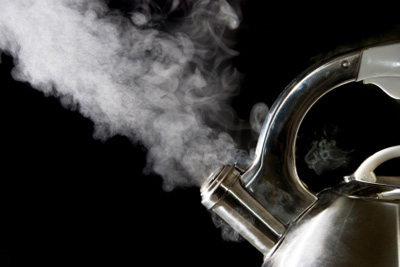 There is one phrase, above all others, I cannot stand. One phrase — just six words of the English language — that sends my dander to an altitude topped only by my blood pressure.
"You don't want to do that." 1
It's usually spoken by a subcontractor, or a salesperson, and is often followed by "because…" and a very reasoned, practical substantiation. But if I hear this phrase one more time in association with my bathroom remodel, I'm going to resort to violence.
Let me state the following facts for the record.
I am not an idiot.
I am not confused.
I know you're just trying to help.
I realize you're a professional in your particular field.
But I am not, by any remote definition of the word, indecisive.
I rarely have any trouble determining what I want.
And hanging on to said preference with bulldog-like tenacity.
In full knowledge of and despite the many obstacles it may present.
So yes, I do want to do exactly that.
Which is why I came to you in the first place.
So, subs and salespeople of the world, take note. Thank you. 2
[hr]
Acceptable alternative phrasing includes, but is not limited to: "That's a great idea, but in order to make it work, you'll need to…" or "You could save money/aggravation/labor, etc., if you…" or "I don't think you'll be happy with the results, but we'll do our best." or "As You Wish." ↩
Yes, I am this crabby today. ↩