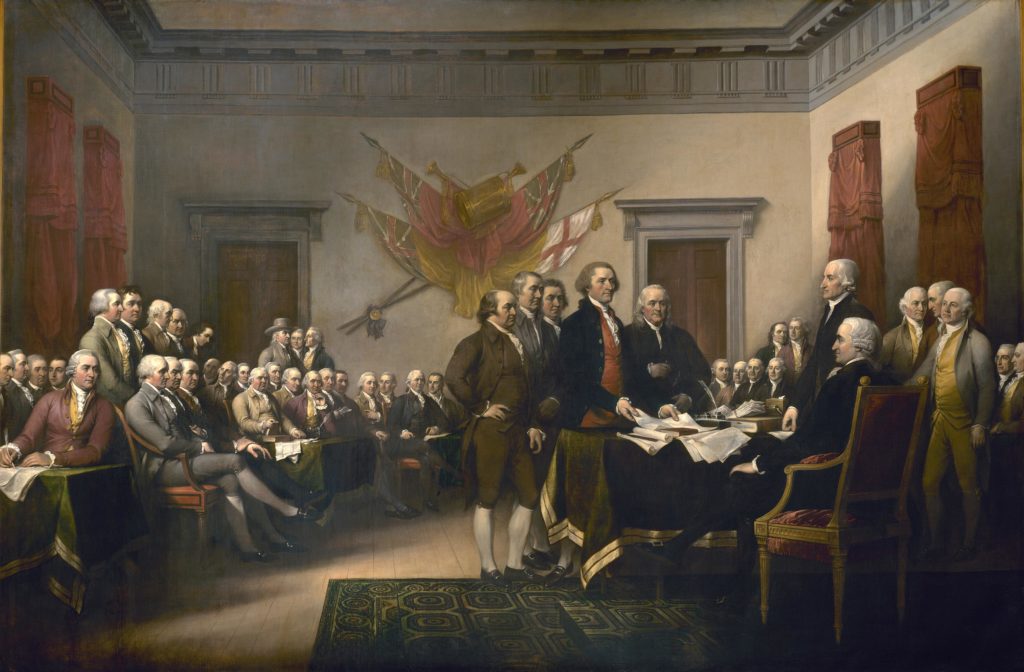 W

e hold these truths to be self-evident, that all men are created equal, that they are endowed by their Creator with certain unalienable rights, that among these are life, liberty and the pursuit of happiness. That to secure these rights, governments are instituted among men, deriving their just powers from the consent of the governed. That whenever any form of government becomes destructive to these ends, it is the right of the people to alter or to abolish it, and to institute new government, laying its foundation on such principles and organizing its powers in such form, as to them shall seem most likely to effect their safety and happiness.

[hr]

Better historians than I have waxed eloquent on the significance of the Declaration of Independence and I have nothing new, I'm sure, to add to the discussion. But even as I spend this weekend enjoying time with my wonderful family, I'm also pondering the incalculable privilege of being a citizen of the United States of America.

Liberty is a blessing — and one enjoyed by far too few people around the globe. I am so grateful to the 56 men who risked their "lives, fortunes and sacred honor" to sign the preface of our freedom story — and to the thousands of men and women who've written  the chapters that follow, sometimes with tears and blood.

God Bless America. Happy Independence Day!