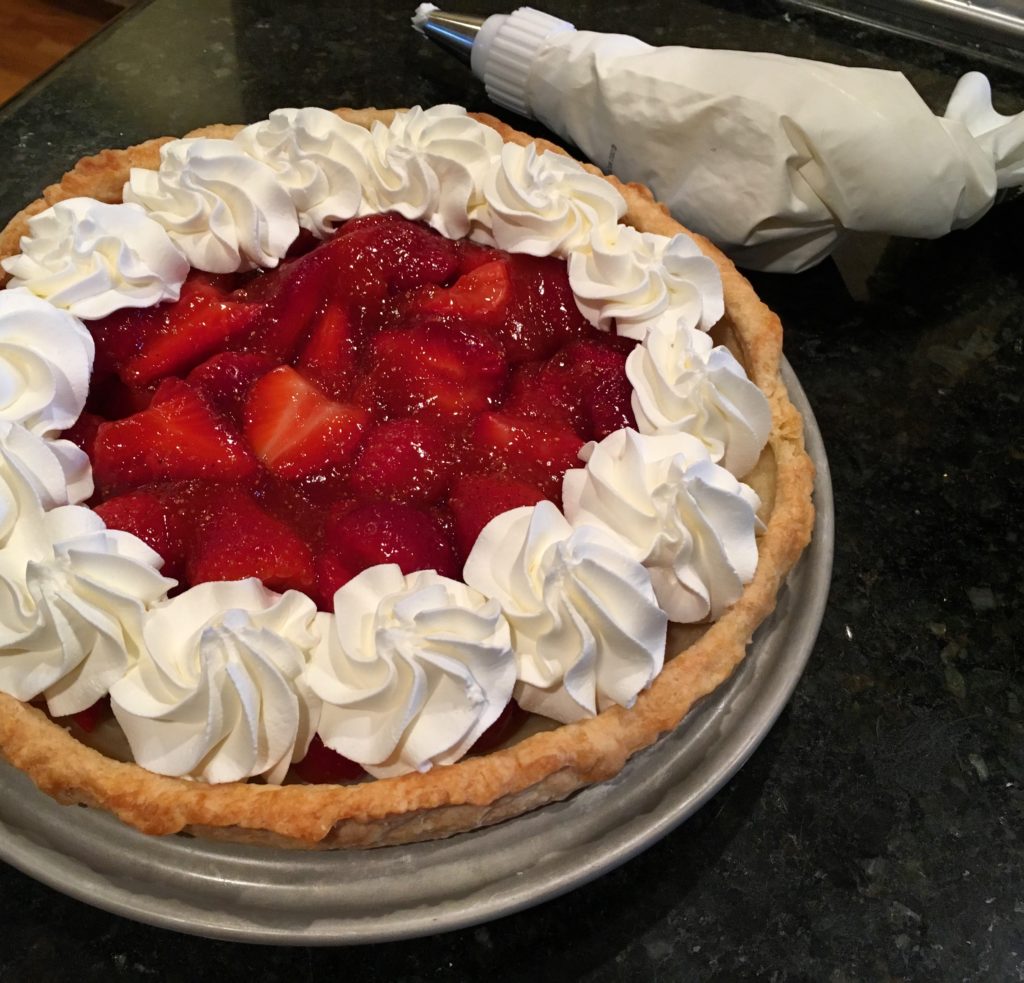 Confession time: I am a food snob. I don't do whipped topping, baking mix, margarine, cake mixes, canned frosting, canned cream soups, canned dough, canned "parmasean," or the like. I understand that so-called convenience foods are, well, convenient. But that doesn't make them right.
It doesn't make them good, either. There is just no substitute for real, fresh whipped cream — no matter what the blue tub says. Canned biscuits and pancakes made from a baking mix may be faster, but they don't hold a candle to their homemade counterparts.
Call me crazy, but a Lemon Cake should contain actual lemons — not artificial "citric flavoring" and Yellow 5. When I see fresh, juicy strawberries adulterated with fake strawberry flavoring for a (Fake) Strawberry Pie, I cringe.
And then I console myself with making a real, honest-to-goodness Fresh Strawberry Pie.
The Crust
For the crust, I use a recipe from The Food Lab's J. Kenji Lopez-Alt. You'll need a food processor, but equipment notwithstanding, this is not only the easiest pie crust recipe I've ever tried, it's also the best. ("The best, Jerry. The best.") No, really. Delicious flaky layers (see above) that absolutely melt in your mouth.Continue Reading