It's my favorite season. No, not Fall.
Thanksgiving prep season.
In all fairness, it's not an official season. It may not be listed on your calendar. But it's definitely on mine.
A few years ago, we made the executive decision that our family would no longer travel for Thanksgiving and Christmas. It's just too chaotic. As a lover of serenity and quiet, two back-to-back holiday excursions — within mere weeks of each other — was as least one too many.
Thanksgiving looked something like this: Pack, drive, eat, drive again, eat again, drive some more, sleep, eat yet again, sleep again, drive home, unpack, do laundry, collapse from exhaustion. Christmas was pretty much a repeat of this itinerary — albeit with the added stress of Christmas shopping, gift wrapping, gift unwrapping, and crabby, overwhelmed kids who'd had too many gifts and not enough sleep.
Ugh. It sapped the joy out of our holiday season.
But no more. We stay home for Thanksgiving and save the road trips for Christmastime.
Bliss.
The added benefit of staying home is that I get to cook and bake and bake and bake to my heart's content. As soon as I get through our October birthdays, I start making my lists.
And cackling like a mad scientist.
Allegedly.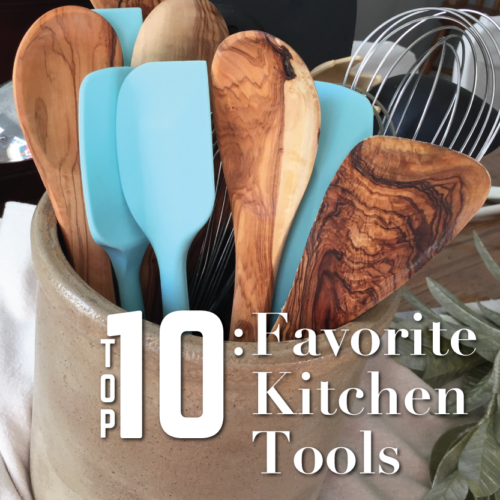 Thusly, I shall inaugurate the Thanksgiving prep season with an ode to my favorite kitchen tools. (Because who needs one more political post? Double ugh.)
These tools are not the "good-to-have-for-when-you-need-them" kind of tools. These are workhorses in my kitchen. If I don't use at least one of the following in any given meal prep, well… I'd have to be experimenting with something weird like tofu or soylent and I probably need an intervention.Continue Reading